It's Women's History month and what better way to teach our kids about the awesome ladies of the past than with some amazing picture books. It is important that we teach our children, especially girls, that they have all the potential in the world to be scientists, artists, engineers, activists, and anything they set their heart to; that we empower them and give them the tools they need to be successful in the future.
Ada Lovelace: Poet of Science by Diane Stanley; illustrated by Jessie Hartland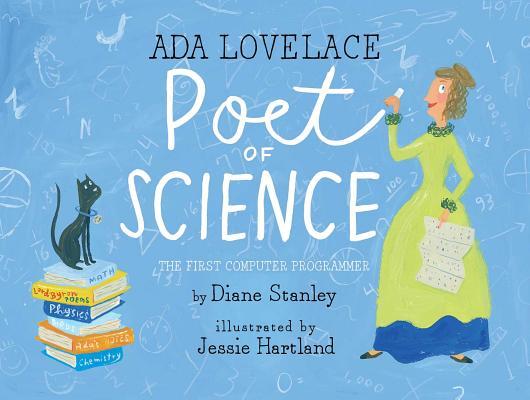 Ada had a big imagination, thanks to her father, Lord Byron. She was also very analytical, thanks to her mathematician mother, Annabella. This made for a very interesting combination. She grew up in high society attending balls during the social season, but Ada didn't care for that life. She longed for the nights when gatherings at Charles Babbage's would occur – a place where she could talk with the likes of Charles Dickens and Charles Darwin, a place where she would be challenged to think critically about the world around her. This was not a time when women were valued for their brains, and Ada was married off to the Lord of Lovelace, but she didn't let this stop her from becoming the world's first computer programmer.
I really enjoyed this colorful biography and how it shows the determination Ada had in her love of science and engineering. It's very important that we teach children that no matter what obstacles they face they can grow up and achieve their dreams. Ada didn't let marriage, her mother, or a fear of not being taken seriously stop her from working with Charles Babbage. It's a great testament to perseverance.
Just Being Audrey by Margaret Cardillo; illustrated by Julia Denos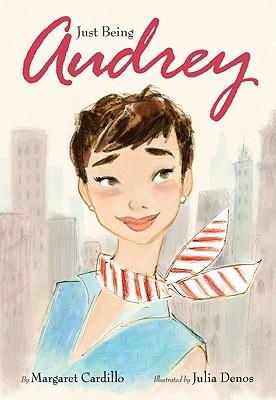 Many people only know Audrey Hepburn from her classic movies – Roman Holiday, Funny Face, Breakfast at Tiffany's – but did you know that when she was a child she did ballet to help raise money for Nazi Resistance troops? Or that she was a Goodwill Ambassador for UNICEF? This was a beautiful picture book chronicling the life of Audrey Hepburn and how she had the courage to be herself, even in the face of adversity, and take care of those around her, especially children.
The illustrations in this biography are stunning and the author does an excellent job of making Audrey's life easily relatable. This is an excellent book to teach kids that being themselves is the most important thing they can be, and that helping those less fortunate is an admirable way to make a change in the world.
Amelia to Zora: Twenty-Six Women Who Changed the World by Cynthia Chin-Lee; illustrated by Megan Halsey and Sean Addy
This nonfiction picture book explores the lives of twenty-six important women and how they changed the worlds around them. From athletes to scientists to civil rights advocates, this book is great for showing children that they can grow up to make a difference in the world in any field they choose.
While this book is over ten years old, it is full of valuable information that will excite and amaze children. What I enjoyed most about this book is the format – a few paragraphs about each woman's life and a quote from or about them. It makes all the information a little more manageable and keeps you wanting more!
If you are interested in more children's books about women's history month check out this great list from A Mighty Girl or stop by your local library branch: many of them will be having events and displays throughout the month.